Programs & Resources
Here are my most popular programs & resources
$549
Online Course
Live Your Happy 9 Week Program
Learn how to Heal Yourself, access your Higher Self
and LIVE your happiness daily in 9 weeks!
$17.95
A COURSE IN MIRACLES
Meditations
These 8 unique short and sweet curated mediations inspired by A Course In Miracles offers deep healing, radical acceptance and a gateway to the Holy Spirit.
$25
Live-stream
Living ACIM
In these monthly class you will learn the main teachings of A Course in Miracles and how to live it!
$15
Paperback
Book
In nine crystal clear chapters, Maria shows you how to banish the "cuckoo voice of the ego" and connect with your internal teacher, accessing unlimited love and strength.
$15
book
Audiobook
Live Your Happy is now available as an Audio Book read by Maria!
"I loved this audio book. Sharing her story in an open and vulnerable way is so helpful!"
$7
PDF WORKBOOK
Official Workbook
This workbook serves as a companion to the Live Your Happy book. A sacred space where you can do the chapter practices.
FREE
Download
ACIM 365 Checklist
A cute, fun and helpful checklist to keep you on track with the A Course In Miracles Lessons.
FREE
Youtube-playlist
ACIM 365 Videos
  Live Your Happy 365 are FREE Daily ACIM Video Lessons.
Designed to share "real" life experiences with the workbook lessons of A Course in Miracles and how to apply the lessons in your daily life.
  FREE
Meditation
Facing your BIG Deals
A guided meditation by Maria where you get radically honest about your problems and give them over to your higher self for guidance.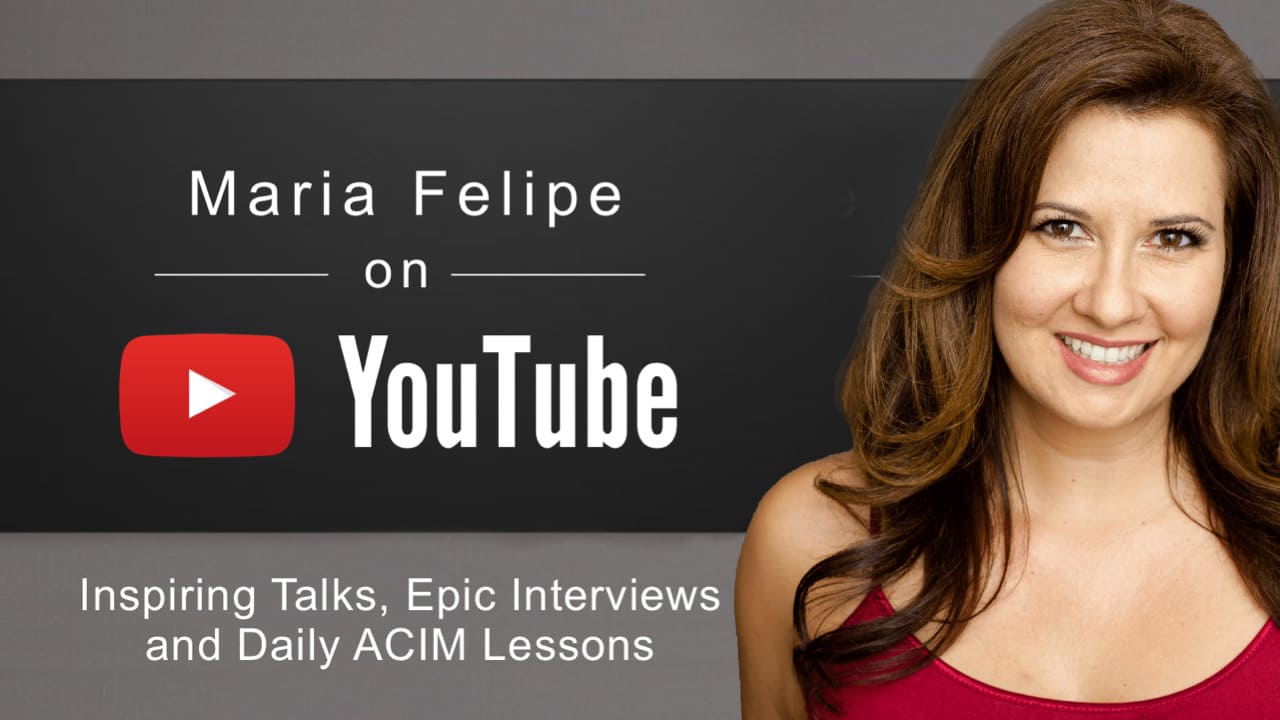 FREE
Youtube
YouTube Channel
  Inspirational talks, V- Blogs, ACIM Daily Videos and Interviews with world renown spiritual leaders.
$799
1on1 with maria
8Week Program
Healing Inner Child or Spiritual Awakening Program.
For 8 weeks Maria will be your spiritual instructor and cheerleader, creating a space for you to give birth to your truth and heal all that needs to be healed so you may live a life you are worthy of!
$75
Online masterclass
Happiness
Learn what is True Happiness & How to Live It! Yes, amazing!
"Wow! I'm still blown away by the insight and healing I received from this Masterclass."